#38 · Monday, February 29, 2016
Hello ,
Here are the lastest news from Cruise Saint-Lawrence:
See you soon!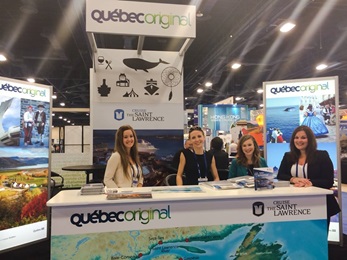 From March 14th to 17th, the team at Cruise the Saint Lawrence will be attending Seatrade Cruise Global in Fort Lauderdale. For the occasion, Destination Saint Lawrence will be joining forces with our colleagues from the Canada/New England Cruise Alliance. Visitors will enjoy an overview of the full complement of ports spread out across this region of ever increasing popularity with cruise aficionados. Do make it point to visit Booth 1837 and meet the delegates from the nine Destination Saint Lawrence member ports of call. Whether you know a little or a lot about the destination, we shall be pleased to meet with you, share ideas for Saint Lawrence-based programs and let you in on a few of the secrets behind destination charm.
Busy upcoming 2016 season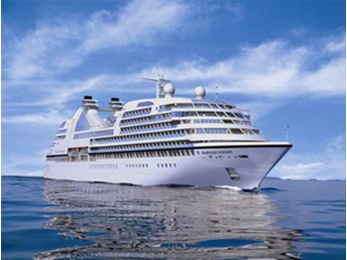 The schedule of cruise ship stopovers for the upcoming season is now available for viewing on our website. Whether you are looking for a particular ship for prospective clients or just interested in checking out one or other of the magnificent vessels scheduled to cruise the Saint Lawrence, you will find all requisite particulars, including arrival and departure times for each port of call. You will also find a listing of packages on offer by cruise lines that include Destination Saint Lawrence in their itineraries. Check out available cabin space. There is still time to book a dream cruise on the Saint Lawrence!
Some amazing visits on tap...
Several newcomers will be débuting on the Saint Lawrence in 2016. Indeed, in addition to the many ships regularly sailing the waters of the Saint Lawrence for a number of years now, no fewer than four new ships will be visiting our shores for the first time.
Did you know that...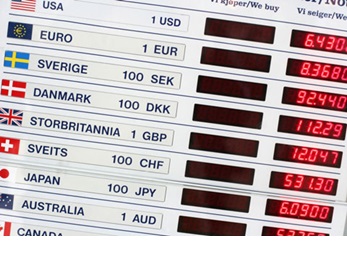 Given the fluctuating value of the Canadian dollar on currency markets, visitors to our shores will enjoy excellent value for their money. Indeed, the Canadian dollar currently trades at between C$1.35 and C$1.45 against the US dollar, and at between C$1.50 and C$1.60 against the euro. A great season for visitors to indulge in a little on-shore shopping at unbeatable rates. Cruise passengers will doubtless feel not a twinge of guilt when they avail themselves of creations by local Québec artists, designers, food producers and souvenir vendors!